Past Events Gallery
Past Events At Meg's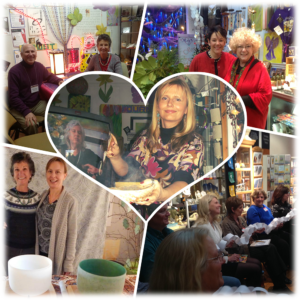 Meg's has hosted many fabulous and amazing authors, healers, and wonderful people.
I have been blessed to bring to our community, Dr. Emoto, Dr. Adrian Calabrese, Dr. Bernie Siegel, Colette Baron-Reid, Deep Arrow Woman, Dr. Dorothy Martin Neville, Karen Casey, Dr. Demartino, Zita Christian and many others.
Like minds, attract, like minds…
I hope that you join us for our ongoing events.
We post them on our events page or you can stop in to see what's happening.
Looking forward to seeing you.
To view more of Meg's past events, check out our Facebook galleries:

---
Invalid Displayed Gallery