A Celebration of the Winter Solstice
With Zita Christian
"Light is returning, even though this is the darkest hour: No one can hold back the dawn"…. From "Light is Returning" by Charlie Murphy / www.EarthSpirit.org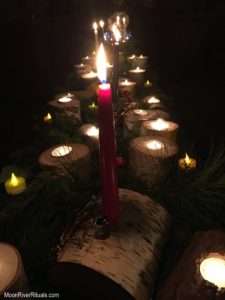 We've spent the last six months in increasing degrees of darkness.
All that changes now!
Join us to celebrate the return of the Sun at the Winter Solstice. The Winter Solstice is one of the four great turning points of the astrological year. Yule is the celebration that derived from the season. Together, they carry the theme of light returning, of the birth of the sun, and the symbolism of eternal life in the evergreen wreath. Look back at the darkness. It's time to reflect, assess, and discard. Look forward to the light. It's time to give birth and renew. Join us as Zita helps us turn the Wheel of Life into the season of light.
Date: Sunday, December 9th
Time: 4:30pm – 6:00pm
Cost: $15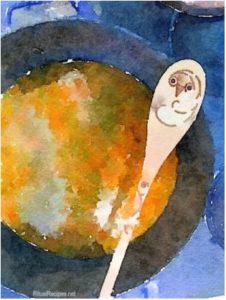 Spirit Spoons for a Harvest Stew
with Zita Christian to celebrate Mabon, the Autumn Equinox
At the Autumn Equinox, the festival of Mabon, we are called to harvest what we've nurtured since the Spring Equinox.
We are called to tell each other of our personal harvest. It is in this telling, we will recognize what we need to preserve and what we need to leave behind. It is in the telling we share the wisdom we've gained.
Join life-cycle celebrant Zita as we make a pot of magic stew to help heal the world. Food tastes best when the chef holds loving thoughts for those who will eat the meal. Add your good wishes for those you love, for the community and the world. Stir with a spirit spoon.
Please bring a wooden spoon with you!
Wednesday, September 11, 2018
6:30pm
$15.00 per person
Meg's is proud to host:
Sound Vibrational Energy
using Tibetan Singing Bowls
with Terry Nicholas RN, BSN
Energy Therapy Practitioner ~ Sound Vibrational Energy Practitioner
August 17th
$75.00 per hour (appointment required)
What is Vibrational Energy?
Everything in the Universe vibrates, each at its own rate. Living organisms have an optimal vibration. When this optimal vibration is changed, the functioning of the organism goes awry.
Tibetan Singing Bowls are made of seven different metals, each metal vibrating at its own rate. Singing bowls, therefore, produce several different tones from different vibratory materials.
These vibrations, when felt by a person, stimulate the cells and help them to vibrate at their optimal level. The vibrations of Tibetan Singing Bowls affect the body at a cellular level, and can
aid in healing the physical and spiritual bodies.
Uses of Tibetan Singing Bowls:
▪ Determine the status of a person's energy field.
▪ Strengthen a person's energetic being.
▪ Break up muscle spasms, stress and tension, soothing the body.
▪ Reduce pain.
▪ Relieve anxiety and depression.
▪ Aid in meditation and relaxation.
▪ Help to focus and clarify the mind
▪ Help to ground a person.
▪ Induce a sense of well-being, peace and harmony.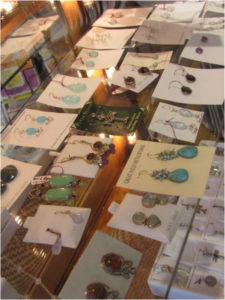 Truck Show…Handcrafted Jewelry
featuring Great Falls Metal Works
with Tea, Coffee, Mulled Cider and light snacks
This a wonderful way to choose special and unique stone jewelry for you or for gifts this Holiday Season. Come with your BFF, your sister(s), office co-workers, family, friends, any and everyone who loves jewelry.
About
Great Falls crafts fine jewelry using unusual, high-quality stones and metals.
Company Overview
In 1968, a young artist and her machinist husband began creating jewelry in their home. The couple's passion for graceful design and beautiful materials created Great Falls Metalworks, one of the few remaining U.S. based jewelry design and production studios. Today, 43 years after their first design, Great Falls continues its American artisan traditions. Jewelry crafted by Great Falls can be found in national and international catalogs, museum stores and galleries. The company is pleased to design custom pieces formuseums and art galleries.
Products
Earrings, rings, necklaces, bracelets, pins, cufflinks and one of a kind limited edition jewelry made
of natural stones and sterling silver, 14k or 18k gold.
Saturday, December 16 12:00 noon – 4:00 pm
Denise Atkinson
Soul Centered Mediumship
Spiritual/Psychic Medium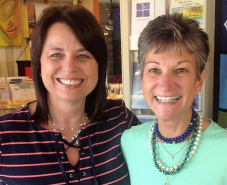 Together, let's bring in the Divine light.
Denise has a lifelong passion for the metaphysical world. Nothing compares to the joy she feels when sharing her gifts of communication with Spirit among her friends and family. After years of growth and study, Denise would love to share the healing experience of a psychic Medium reading with you!
Denise channels her information from the highest possible source and divine guidance. The information she receives for you is person specific and genuine. Denise has dedicated her life to help others with healing messages. She believes, after our loved ones have cross over, they go through a life review and thus have a better understanding of the human condition. Other times our loved ones just want us to know they are with us and will offer information for validation. Spirit wants us to live our lived with compassion, love and forgiveness.
Date: May 4th and 18th

Time: 11:00 am – 5:30 pm
Cost: $65.00 for 30 min
Call, Email or Stop by, make your reservation soon!
Paula Chaffee Scardamalia
author of Weaving a Woman's Life: Spiritual Lessons from the Loom
Tarot Readings
Bring paper and pen if you'd like to take notes and you are welcome to take a photo of the spread at the end of the reading. She combines intuitive understanding along with symbol, metaphor, and mythology to relay the message and meaning of the reading. Paula and the tarot can help you define it, whether it has to do with relationships, work, or your spiritual journey.
Friday, May 19 3:00 PM – 6:00 PM
$65.00 per half hour
Talk &Book Signing
Topic: It's About Time and Space!
Paula will share with you the importance of claiming time and space in your life for nurturing the spiritual and creative aspects of your life. She'll share some tips & stories to help you stop feeling overwhelmed and frustrated by the consequences of putting yourself last on your list of priorities. Her talk will be followed by a book signing.
Saturday, May 20
11:30 AM – 12:30 noon
Dream WorkShop
Unlock the Mystery of Your Dreams:
This 3-hour workshop, you'll learn basic dream techniques to help you remember, record and understand your dreams.
You'll discover what the purpose of recurring dreams and nightmares might be; why you dream of celebrities; and what the best dream dictionary is. Within the circle of attendees, you'll learn the etiquette and process for sharing dreams, and discover how you can use the messages and information from your dreams for all aspects of your life.
Saturday, May 20
1:00 PM – 4:00 PM $75.00 per person