Ed and I are in route traveling back to our home port, Mystic
We got a late start do to when we arrived at our boat sat night, May 25.
I said Ed, the canvas top is not done.
The men had to refit the canvas so they took it back to there business, unknown to us we thought it was all set.
Ed said, Meg let's get some food and you can Tex Gustavo to see what is going on.
I'm not worried, let's go enjoy ourselves.
The next morning I called Gustavo and he promised us, no worries he will have three of his men finish the job. He was very sympathetic to me and such a gentleman explaining he didn't know we were leaving.
Wow, they worked all day on the top in the 90 degree heat, on a Sunday and a Memorial Day weekend just so we could get on way.
Amazing, awesome and so grateful I will highly recommend his company, as well as the work came out beautiful.
With no bitching at all, just worked at the job diligently.
We go on way Memorial Day!
Wow, it was awesome seeing so many people all along Florida's waterway have a blast, it was a ten.
I never tire of looking at all these beautiful homes on ICW, it was wild thou, one glass mic mansion had a sports car in their living room. Most people have grand pianos.
I couldn't believe my eyes, I started cracking up, it must be what he made his wealth with.
The first night Ed and I made it to Vero beach where we anchored out among the stars and watched the fire ball go down, made a great dinner and enjoyed it in the cockpit.
Day 2. We were on way again, dolphins, dolphins, and more dolphins…
Love it !
We had to fuel up in Titusville, OMG, while we were fueling up and the love bugs came out in full force, I had no idea what they were, just know they are called , love bugs.
I remember when we rented a car in Florida and they told us that we are responsible for the car paint if the love bugs hit the car.
I asked girlfriend, Lorraine, who is a bug professor at Uconn, what's a love bug and she said, their is no such thing.
Well I guess they are here now and in the spring in Florida they are in full force.
I know that they don't bite, they just mate and die, and they eat your car paint and they love fuel too.
I guess the government of Florida created them to fight the misquote problem, which didn't work and now they have love bugs.
Two weeks ago it was way, way worse as we were told.
Ed said, let's get out of here, we got on way again and Ed said, we have to wash this boat, let's go to a marina.
So we decided to go to New Smyrna and get a slip.
We checked out this town, got some food and decided to go on the outside .
The inlet getting out was short and the seas were good for the run.
It's a ten hour run.
We got ready to get off the dock and as I went to help Ed with the power cord, he said, meg the dock hand had it dropped between the metal piling and the dock, which was rusted steel on all parts, rubbing against our power chord .
Thank god it didn't start a fire.
Ed got a huge metal pipe off of the boat as I slowly pulled it out of the jammed in dock.
I really don't know why they don't train dock hands at marinas.
Just another lesson for us, check some one else's work, always.
We are off shore and it's a ten, prayers it continues like this, we saw a huge sea turtle directly in front of our boat.
I was psyched, Bert form our marina just called me and when I hung up the phone,
The huge turtle presented itself.
Continue the prayers for calm seas.
I love it.
Enjoy the pics.
Sea you soon,
Meg and Ed
Hi everyone,

Ed, John and I left finally the mystic river marina on sat. November 3, which was my birthday.

We got off the dock in the dark and the seas were calm, as we traveled into Long Island sound it was a beautiful morning.

Ed quickly had to steer our boat out of the way of a six foot leatherback turtle swimming directing on top of the ocean and swimming toward our boat.

I was so psyched , it was huge and l thought that it was the best birthday gift Mother Earth could of sent to me.

As we traveled down the sound, the wind just kept getting worse and worse and really bad.

I mean gusts up to 55 miles an hour and the waves got crazy.

They were 11 ft to 12 ft and coming from all directions and just relentless.

White caps everywhere.

It was so testing on my nerves, even thou,

I always say, if your not living on the edge, your taking up too much space.

I was really living in the edge this day.

We were the only ones out in it other then a huge freighter on the port side of us.

Ed decided that we better work our way into port jeff, the winds and waves just kept building and building.

It really proved to me how well this boat handled all of the waves.

It was a very long approach to get in and we all worked really hard trying find the entrance to the inlet.

The white caps didn't allow for us to see very well at all.

Ed spotted the ferry leaving Port Jeff heading out and we all kept out eyes on the entrance, as we looked for the single marker to go around before heading in.

It was testing our nerves.

Well we got in and it was blowing really hard, just not giving us a break.

Just kept building and building.

We hailed a marina and these two dock boys wanted us to go into a corner slip with another boat.

The wind was so crazy, I told them, it's not going to happen, it's way too windy,

We are docking in this slip.

They had no idea, what we just went through.

We were all grateful to have docked and were safe.

We arrived at 1:30 in the afternoon.

Ed said, he has never ever seen the sound this crazy in his life.

Four other guys tucked in here as well, they came from Greenport and they couldn't believe the sound either. They left on Friday morning and it was relentless as well.

Had a fabulous birthday dinner in port Jeff and , yes I got to burn my wishes too.

Day 2, Sunday Nov. 4

Headed out at 7:00am, wow, it was a lot calmer and a lot less stressful today.

we were entering New York, east river, I told Ed , there are two boats coming up fast and furious on your port side with no radio contact, as I was yelling they better not blast by us this close.

They hailed us on the radio, Margareta , this is , Anthony's way, I started cracking up , it was Rob Mannarino and his brother Todd on, Ryno. They are from our marina

Two brother, both heading to Stuart, fl.

They run faster then us so they cruised by us.

East river was beautiful, I love that ride, it still just takes my breathe away…

I asked Todd how was the jersey shores ?

he came back,

like a lake…

Awesome…

Well we got out in it and it was amazing and a blessing the jersey shore was like a lake and we ran hard all day.

I spotted a huge whale blow, it was so awesome.

We drove late into the pitch black night, you could see Atlantic City all lit up like a movie for hours. It was wild seeing it from the wide open ocean, a huge building with a movie screen running. Tons of colors, really cool.

Then as the night came on us the waves started to build.

We entered the cape May inlet at about 10:00 pm and the wind was relentless again, we had to anchor and it was really tough to grab, do to the wind and current.

Second time we grabbed, this was at 10:30 at night.

A single sailboat was behind us, no lights on his sailboat, really…

In the middle of the night, the anchor dragged and we had to reset it.

It was crazy, but we did it. Wind was still howling.

All around us were more boats, they must have tucked in as the night went on, do to the conditions.

We cruised 175 miles this day, do to , we knew this front was coming in, wind and rain, Ed was trying to get front of it.

Day 3 Monday

Woke up to a really dreary morning raining and foggy, again.

Like I always say, everything always looks better in the sun, like everything tastes better with bacon…

We all agreed let's poke our head out into the Delaware river and see how it is.

As we were leaving Todd, came on the radio and said are you guys heading out, please let us know how it is out there.

Well it was another long and rough going , but Ed steered this boat like a race car,

He couldn't use the auto pilot, do to the huge swells were pushing the boat 20 degrees each way.

Every boater we talked to on our journey, complained about the same problem with the auto pilot.

A lot of following seas, hard to steer.

Fog kept rolling in and out and rain,

huge ships and barges just kept passing by us.

Just like two ghosts passing in the night.

We got reservations at Schaffer's for dockage and fuel.

When we docked two characters started telling us all of these crazy stories, they came from Manhattan, heading to the keys and how they were cruising all night in 11 foot seas, they witnessed a sailboat taking on water out in the jersey shores and had to help them out until the coastguard came. We called those two characters ,

The fast and furious.

All of us said, why did they have to share that negative story with us…and wow, what were they on…

Day. 3

We headed out at 8:55am, and , the fast and furious boys were still sleeping.

All of the boats at the dock were in route.

We were cracking up over the fast and furious boys are probably still sleeping…

As we headed down the C & D canal, we saw eagles perched on every telephone pole as well as the navigational beacon lights, it was so cool and so awesome.they were just hanging out on watch.

Another gloomy day of running, but we kept chugging along out into the Chesapeake bay.

Todd and his brother tucked into Annapolis we headed to Solomon island.

We got onto Solomon Yaughting center and the sky's lightened and lit up with huge pink colors, and really warm.

I'll take it pink skies at night, sailors delight.

Day, 5,

Today is our 31 wedding anniversary and yes, the Chesapeake Bay is glass and the sunrise was magical. Everyone is laughing at me, do to , they know I hate to wake up really early. I watched the fireball rise, love it.

We pulled off the dock at 6am this morning in pitch black, the stars were magical.

I radioed Todd, to let him know, get going, it's a bonus out here, it's like a lake, love it.

Sunny, warm and beautiful.

They are heading to Coinjock, Ed has to refuel and we don't run as fast as those guys.

So just slow and steady.

My latest saying is,

Life Begins @ the end of your comfort zone…

This journey has tested my comfort zone.

But life is a journey and we all have to live it.

Keep us in your protection prayers.

Calm seas, and no more wind!

Love and besos,

Meg and Ed
August 12, 2018
My mom loved to spend her time in Watch Hill, RI and at
the beach.
My mom and dad bought a house down there and loved to
spend time there every weekend.
Ed and I were cruising on our boat this past Sunday
just past the Watch Hill, RI lighthouse.
I was thinking about how much time I spent with my mom
on that beach, all great memories, shopping and going to
dinner with her every Monday…
Then a beautiful monarch butterfly started to flutter all around us, and near me.
I said, "Ed did you see that… Wow, unreal".
As we watched it flying with us, she decided to spin around and land on our boat as we
were traveling in the same direction. It held on to the bolt under the wind shield.
I was so blown away with this; she hung on for over an hour.
I wanted to go swimming, so as we approached an area called, Rams Island.
She said, "thanks Ed, I always loved when you brought me for a short ride on your
boat".
I know how much we all Love the ocean…
It feeds our soul…
Wow, it was so special and I loved the visit…
The signs are all around us, if you just pay attention…
You know what I'm talking about…
Love you,
Meg
Happy Mother's Day!
To all the ladies in our world,
Know you are Strong, Confident, Creative,
Passionate, Smart and Compassionate.
Know these are your gifts and blessings from your
family tree.
The Wisdom Keepers,
The Gardeners,
The Healers,
I could go on and on…
Know Mother's Day is really special day to
celebrate your mom,
the one that kept your family tree strong.
If she is with us or on the other side of the veil,
Just Celebrate, MOM!
Light a candle in her memory, plant her special
flower, go to her special place and say, Thank You
for making your life special.
She will hear you…
They always do…
To my mom, Dorothy (Dot)
I still hear you laughing and I always will…
You taught me well.
Love you,
Always,
Meg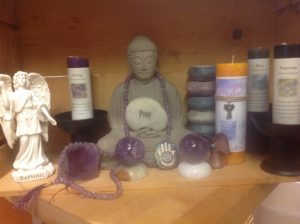 Today is the New Moon,
Set your intentions…
The moon symbolizes something new
Until it reaches the full moon in 14 days.
Remember while doing your ritual,
Your intentions and actions must work in harmony.
Happy manifesting…
Hope to see everyone sat. April 21
For our Jewerly and gem show.
Gratitude,
Meg
Ed and I went away for the weekend to the keys and had a blast…
A quick and fun getaway..
I always wanted a hammock at this shop in the keys and when we walked in,
I jumped on the hammock and explained to Ed I think this would be cool to get this.
He said, I don't think so Meg.
But take a look at this…
It was a huge swing for our yard made out of cedar , had a shape of a Viking ship and it was really nice.
He said, what do you think, I said yes, this is really beautiful.
Mean while the young lady working in the hammock shop was explaining how this is made and what colors that we could get ect.
Well we purchased it..while writing up the sale I noticed a book that she was reading.
I said, your reading about, arch angel Raphael?
Well she got soo excited and explained to me , how much she loves angels and that she lived in Costa Rica and takes people on retreats and so on.
Here is my card and my name is Sea Star…
That's when Ed said,
I'l meet you outside…
we continued talking and cracking up together.
I mentioned to her that I communicate daily with arch angel Raphael, and about my shop what we do there.
She wants to come join us in our tribe.
She said, here is my card and it's so nice to meet you.
I love all of your crystals, and I said, I love all of yours.
She said, well I was suppose to be at the Tuson gem show this week.
When we're leaving key west driving back to marathon,
Ed said to me, what was that girls name, starfish or something, where do you get a name like that?
I just started cracking up.
I hope that we get our purchase the way you two were talking,
What took you so long to get out of that shop,
Did you buy that turtle?
I just laughed.
Well we got home and back to reality at work yesterday.
I clicked on my answering machine in the morning and a voice came on,
Meg this is Sea star,
Please call me , I really need to talk to you,
It's important I have to tell you what happened to me after you and your husband left the shop.
Well At the end of the day I picked the phone and
I rang her.
She was so happy to talk with me.
She said, after Ed and I left the shop
all of the lights went out in the store, I cracked up so loud…
Then she said and your husband is an electrician…
It was just so funny to me.
Then she mentioned to me after you left every single person who walked into the shop purchased something,
that never happened to her, ever…
I was so happy just meeting both of you that day…
I really cracked up.
I explained to her that I communicate also with Abundtia, and lakshmie as well…as Kwan yin.
Omg, I was laughing so hard.
That's when I asked her,
How did you ever get a name like , Sea Star?
She said, well I love the sea and the stars and while living in Costa Rica I just felt like I was a mermaid when I was in the ocean.
It was just too funny.
Next,
She said she was crying and really upset with herself all day and didn't know what to do…
She knew that it was a supper full moon and all that but it must be more then just that, on and on talking to me.
Asking me what can I do to shack this emotion and feelings on and on.
She had a little incident with her boyfriend and she was beating herself up all day over it.
What can I do?
I explained to her the best remedy for that situation is to get your pen and paper out and write, write, write and write.
Release the situation and emotion about the event that you had.
Then,
Burn it,
under this amazing full moon.
Don't revisit it and let it go, girlfriend.
Sea Star was so grateful that I rang her back.
I was so grateful to have met her as well.
You never know how you can touch another persons soul.
With just a phone call back…
No matter,
How busy one is…
The human voice is so healing…
Try it,
Ring a friend ,
just to say hello.
Leave your voice on the phone so they can here your voice on the other end.
Gratitude,
Meg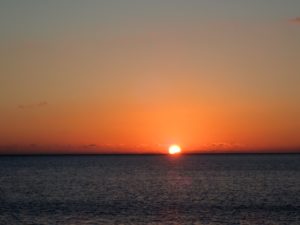 Well this morning was amazing, as I sit and meditate looking out our back yard in thoughts of today.
Wow, wow, wow, Mr. Fox strutted her self across our yard, I jumped up and just took it all in.
Her beautiful red fur, the strength of her body, strutting across the yard with her proud attitude of knowing she is a survivor and strong. She stopped in front of our birch trees where she marked her territory.
Her tail straight out, which allows her to run straight and fast like the rudder of a ship.
My message: Family, Survival, Voice.
Also foxes philosophy,"The universe will always provide,"
How blessed am I to receive this powerful totem today, knowing that Mother Nature always shows us the way. That's if we just take a moment to sit, wait, and listen. Yesterday morning our bluebirds were every where, there beautiful color of tanzanite blue, will take your breath away. They were all over, landing in there houses that we made for them, checking and making sure that all is well and every thing is in place for there return.
Watch for the signs,
They are all around us.
Gratitude,
Meg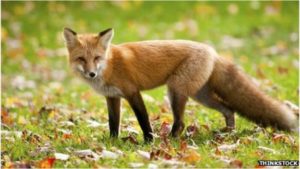 For birthday Meg,
Love, Mom and Dad
Well this is unreal, Ed and I arrived in ft. Lauderdale and went to the boat show all day.
We left ct at 6:00am and went directly to the show when we got here. After the show we were both really tired and decided just to go to Jimbos, which is on the ICW, in Dania, which we know is a lot of fun and the food is good.

Well, when we were leaving the band was just so awesome I didn't want to leave.
Dancing past them And loving it, we were waiting for valet to get our car the band members announced we have two very special people in the audience who are two different people celebrating there birthdays tonight. Let's sing them happy birthday.
Their names are Rudy and Dorothy. Wow, wow, wow.
I almost stopped in my tracks and said,
"Ed, did you hear that? "Rudy and Dorothy !"
It's my birthday and we were just talking about my parents over dinner.
How blessed am I to receive a birthday message like that?
I loved it, I loved it I ,I loved it.
Your loving daughter,
Meg