Just When the Butterfly Thought the World was Over…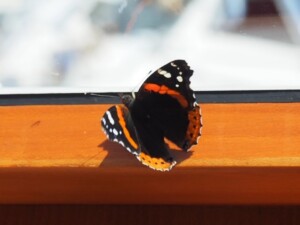 Reflect on this beautiful butterfly for a moment…
What does it make you think of ?
This amazing, beautiful, creature had courage to break through the cocoon that it was so very comfortable in…
Unraveling its wings for the first time into the unknown world.
It brings hope in these trying times to reflect on the butterfly in all of us.
Know that miracles lie in the unknown…
Prayers of love and hope for you and your loved ones.
Know that we will manifest health for everyone.
We have amazing healers and caretakers in our world.
If any one needs anything, I'm an email away.