April 15th – New Moon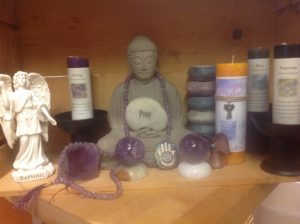 Today is the New Moon,
Set your intentions…
The moon symbolizes something new
Until it reaches the full moon in 14 days.
Remember while doing your ritual,
Your intentions and actions must work in harmony.
Happy manifesting…
Hope to see everyone sat. April 21
For our Jewerly and gem show.
Gratitude,
Meg